It just doesn't get any better!
Life in Kitsap County
Cut your commute time and enjoy your environment! Located across the Puget Sound from Seattle and within easy reach of adjacent Pierce, Mason, and Jefferson Counties, Kitsap residents enjoy a peaceful, unhurried lifestyle in a suburban/rural environment with easy access to one of the fastest-growing metropolitan regions in the country.
Nature Abounds
With an area of 566 square miles and a population under 300,000, Kitsap County offers abundant green space and is a true outdoor enthusiast's paradise. Called "the natural side of Puget Sound," we have more square miles of beach than any county in Washington State. Ample city, county, and state parks dot the landscape, and access to the mountainous Olympic Peninsula, with its national parks and forests, is just an hour away. From boating and hiking to kayaking and fishing, you'll find breathtaking vistas, enticing trails, and quiet waterways to explore.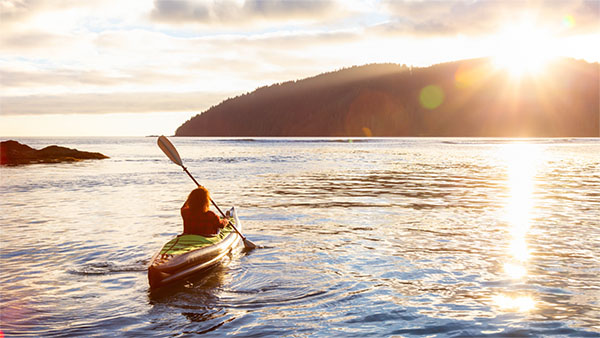 Learn more at Visit Kitsap County
Enticing Lifestyle
Rich in culture and history, Kitsap County offers a bounty of recreational activities, as well as shopping and dining opportunities in the many towns dotting the peninsula. From craft brewers to award-winning wineries and exceptional eateries, we offer many choices. Kitsap Peninsula is also rich with arts and culture, from museums showcasing the region's diverse people, creations, and history to dozens of venues featuring live theater, dance, and music.
Close to the Action
Want to explore the cosmopolitan, big-city side of the Pacific Northwest? Seattle lies just across the water. Take a fast ferry where a 30-minute ride lands you downtown in a heartbeat or take a traditional car ferry offering four different points of departure from the Kitsap Peninsula to King County.