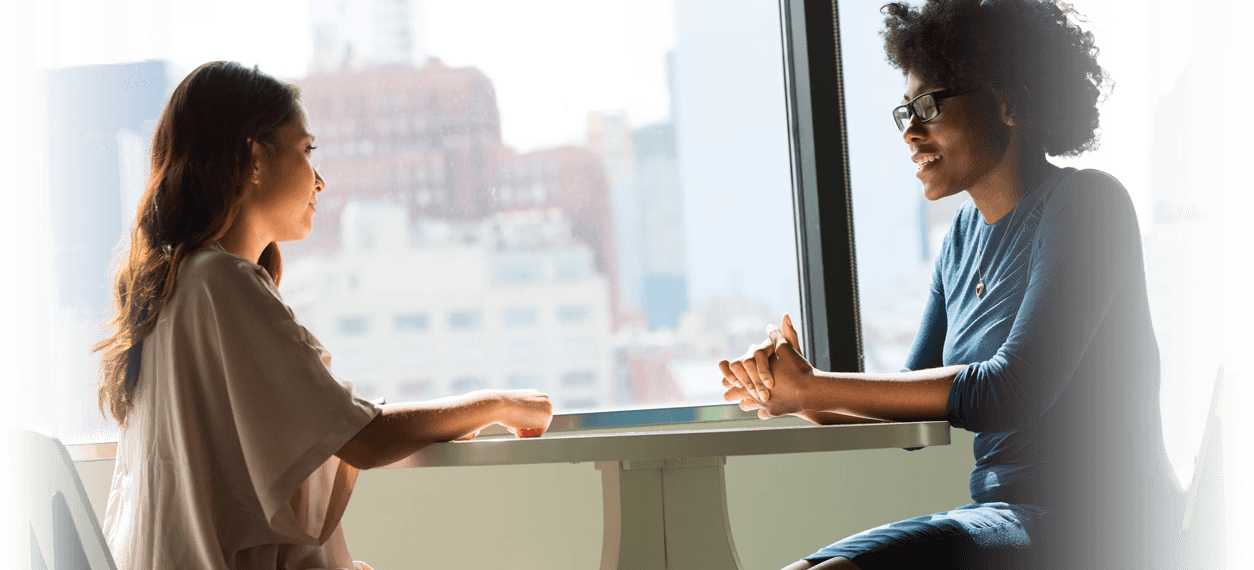 Finding meaning by helping others heal.
Explore Opportunities
With a rich history of innovation and recent community recognition as the area's best non-profit, our team of more than 400 individuals is committed to providing optimal behavioral health care. And not every one of our team members is a clinician – our daily work doesn't happen without a terrific network of support from information services, accounting, cleaning and maintenance staff, and others, each advancing our mission to serve. Your work genuinely has an impact on people's lives and will leave you fulfilled.
What sets us apart?
We are a non-profit, often treating individuals with a higher level of need. The work we do can be more rewarding than working at a for-profit clinic.
We offer many excellent opportunities to develop skills, build a long career, and advance without a ceiling on your progress.
Our culture is open and respectful with a strong commitment to inclusion and collaboration.
We respect employees and solicit their input when making decisions for the organization.
We offer excellent compensation and benefits, including 19 days of PTO in the first year and federal student loan forgiveness.
Kitsap County offers an excellent life/work balance.
Our Key Roles
Therapists
You want to use your master's in counseling, psychology, or social work to help our community. As part of our non-profit, you will be able to serve a diverse client population through meaningful interactions that can change lives.
Care Coordinators
Your bachelor's degree in psychology, social services, or behavioral health will enable you to play a direct role in coordinating and providing individuals with care that includes counseling, crisis intervention, and case management. We are a supportive and caring environment that allows you to offer quality services that truly make a difference.
Nurses
Our roles differ from traditional bedside nursing, as you will assess needs, provide treatment, and manage medications for clients at our facility or through outreach. It's an excellent opportunity for new grads and RNs who want to gain experience in psychiatric nursing.
Behavioral Health Techs
Our Behavioral Health Tech positions are great entry-level opportunities for individuals who want to give back to the community and explore a career in behavioral health. You'll assist clients in meeting daily needs by providing meals, facilitating group activities, and ensuring their safety. It is an excellent way to earn a living wage and start to build a career.
Operations
This vital group supports our clinicians by providing expertise in such areas as facilities, finance, human resources, information technology, and marketing. These roles are just as crucial to our mission and offer a way to help those in need while using your talent each day.
Customer Service
Your customer service and administrative abilities are essential to roles as receptionists and call center staff within Kitsap Mental Health Services. Often, you'll be the first point of contact with clients, which makes you a necessary member of our team. You'll find true purpose and fulfillment as you play an indispensable role in our mission.

Why I Enjoy KMHS
Why I Enjoy Kitsap Mental Health Services